Leaf shape - Herbaceous plants
Choose herbaceous leaf types from the following 4 options, or from special cases below (View ALL before choosing)
---
See also some special cases:
Lvs thick, succulent
Leaves entire with sticky glands
Pitcher leaves
Silvery leaves
Ferns
Horsetails
Clubmosses
Saprophytes (no obv. lvs)
---
---
(a) Leaves absent or stem-like (tubular/cylindrical), or rolled:
Rushes
Other cylindrical leaves
Round sedges
Rolled leaves
---
Leaves stem-like or tubular/cylindrical or tightly rolled or much reduced
---
Water plants - or growing on mud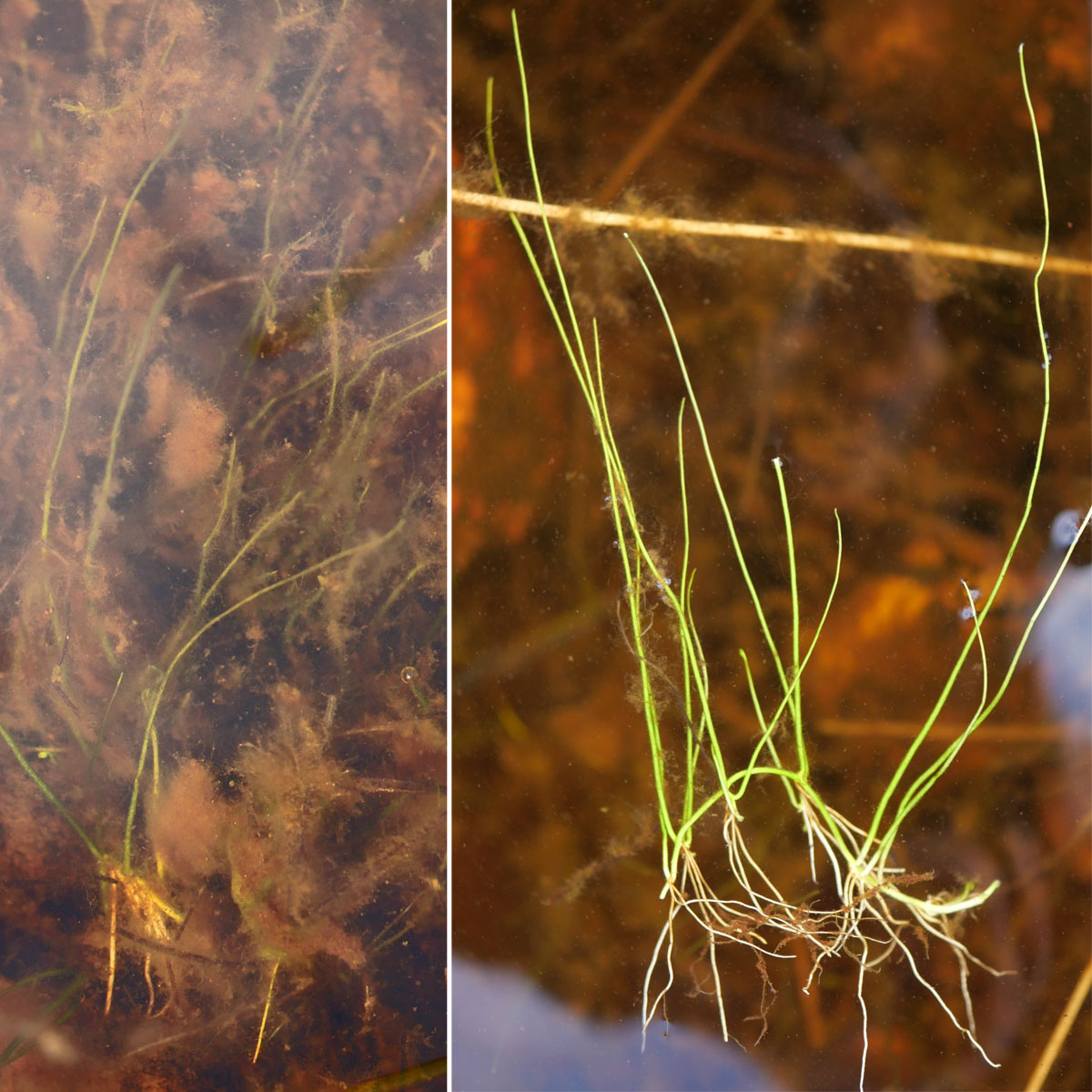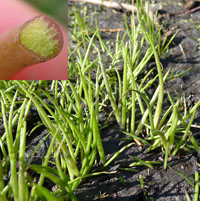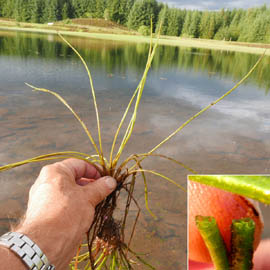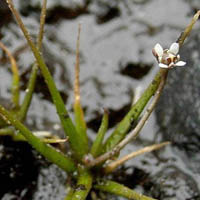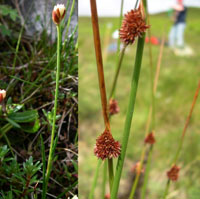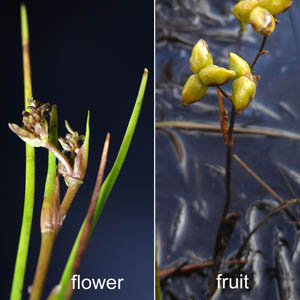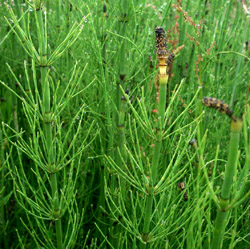 ---
---
Terrestrial plants - lvs roundish x-section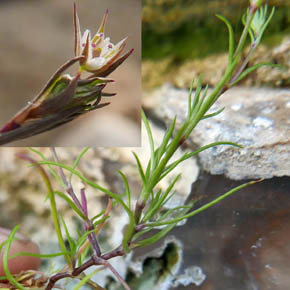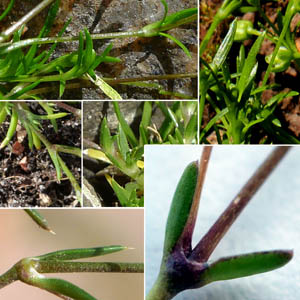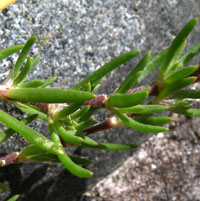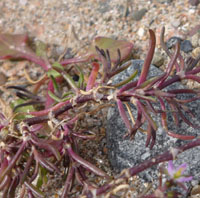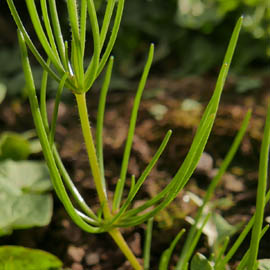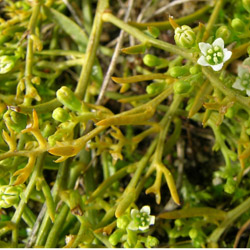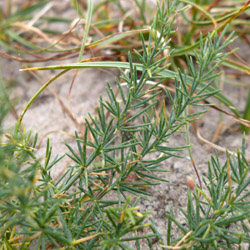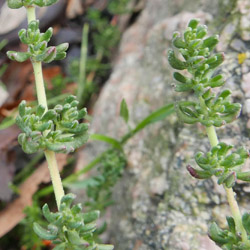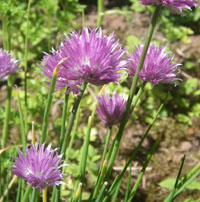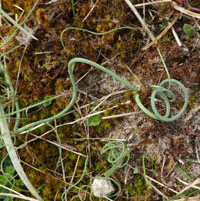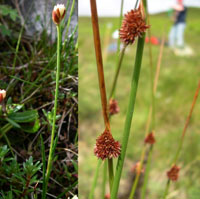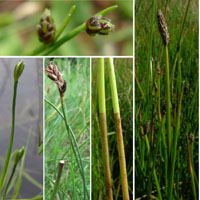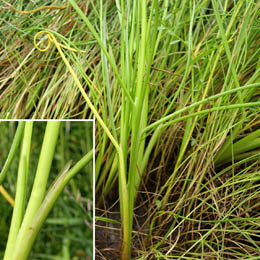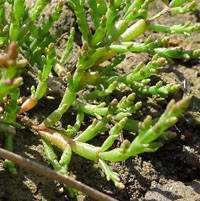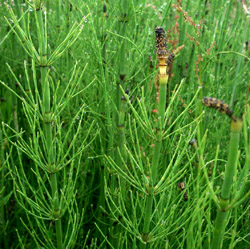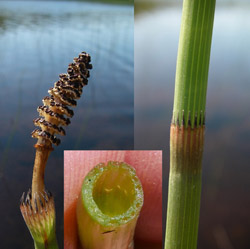 ---
Lvs entire (smooth edged) or with v. fine teeth:
---
Long, narrow flat lvs (length >6x width)
---
Other long flat leaves - separated by Ligule shape/presence:
The
ligules
(flap at junction of blade and sheath of leaf) provide a key feature for separating plants with linear flat leaves:
+/-triangular stems, ligules (attached to blade) (Sedges)
Round or oval stems, 'free' membrane ligules (Grasses)
Round or oval stems, ligule of hairs (Grasses)
No ligules ("Monocots")
Lvs in 3 ranks
Lvs not in 3 ranks
Lvs not in 3 ranks
Sheath & blade not separate, mostly showy flowers (Lilies, orchids, etc.)
---
Linear leaves "Monocots" including lilies, etc.
Linear to ovate leaves in one part without separate sheath and blade but with parallel veins (No auricle/ligule separating sheath from blade), mostly showy flowers ("Monocots")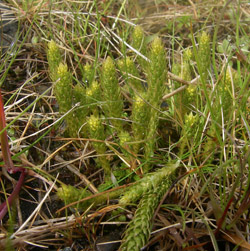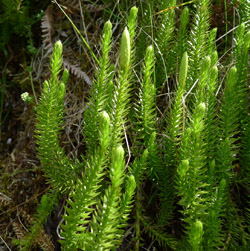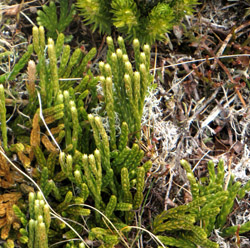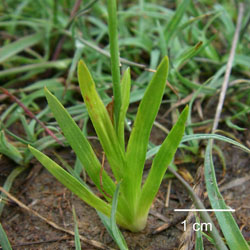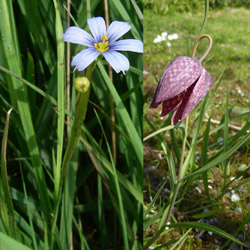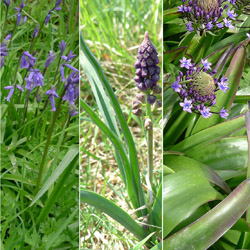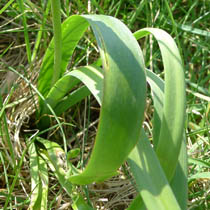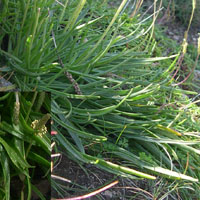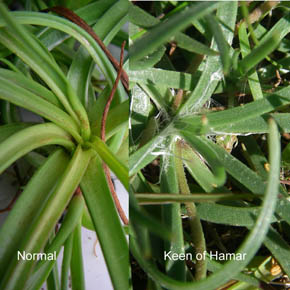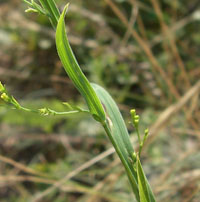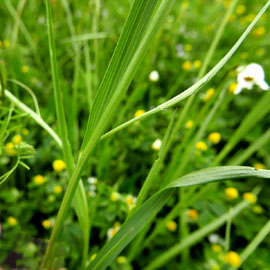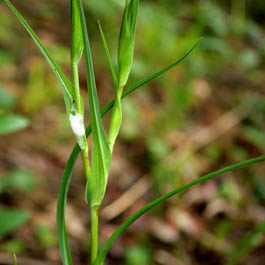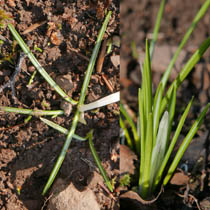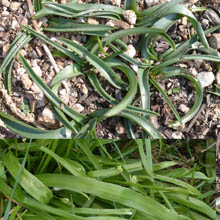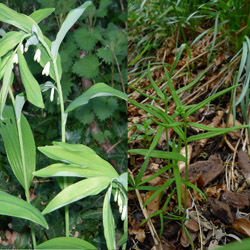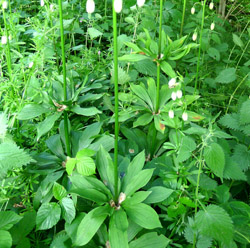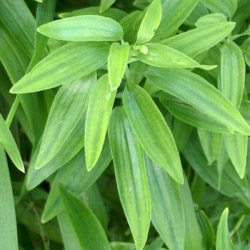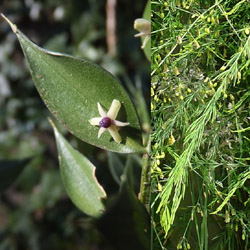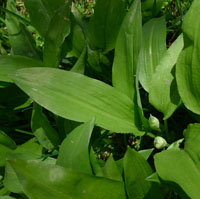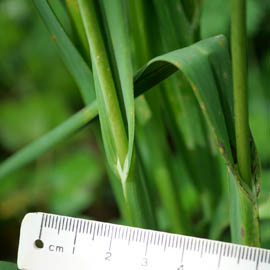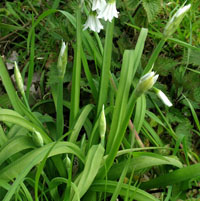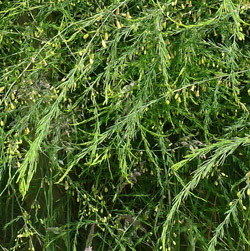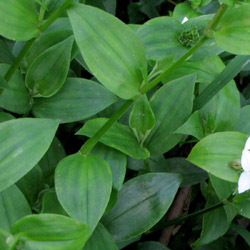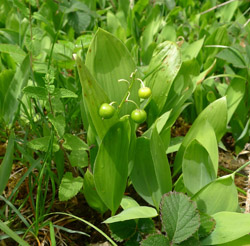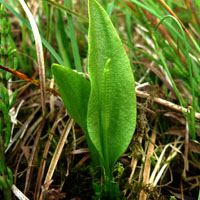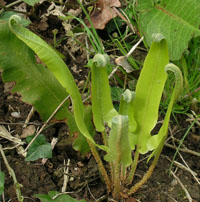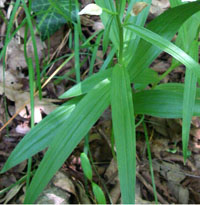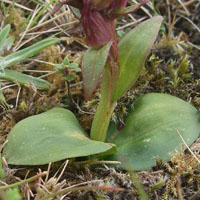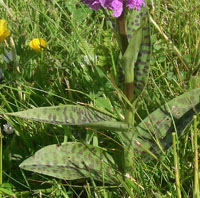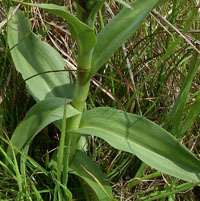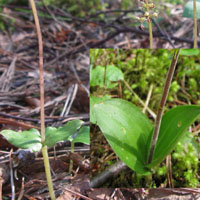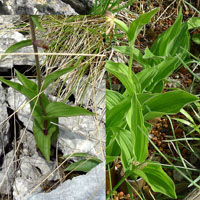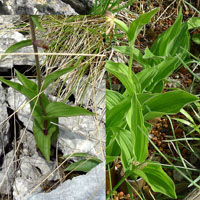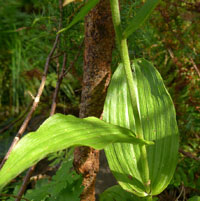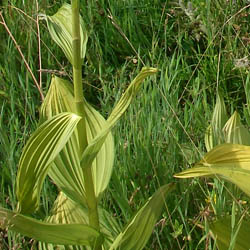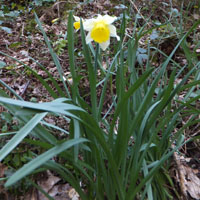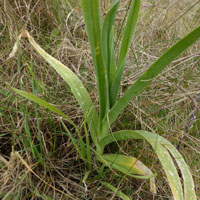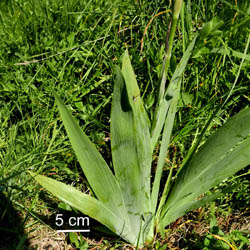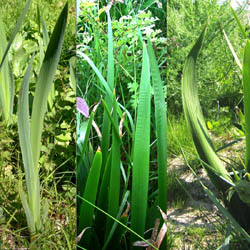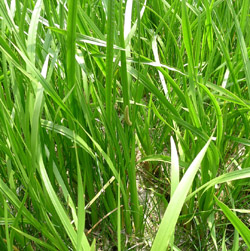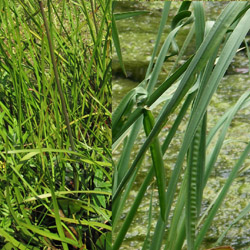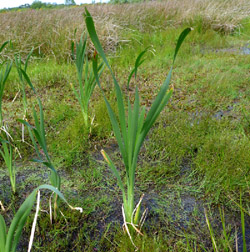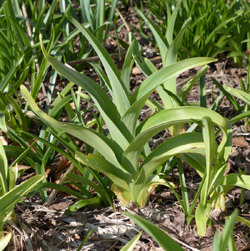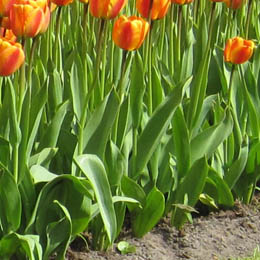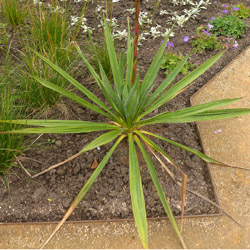 ---
---
Petiole inset into lf base - choose nearest
---
---
---
---
Lvs variously toothed, lobed or spiny - divisions generally not down to midrib:
Lvs with regular small teeth
Lvs lobed/toothed or wavy edged-often +/-irreg.
Lvs spiny or prickly
Lvs shallowly palmate lobed
---
Compound lvs (divided down to midrib into
leaflets
):
Deeply palmate (or 2x palmate)
1-pinnate
2-pinnate
3 or more pinnate
(Note: pinnate lvs with few leaflets may appear palmate or ternate)
---
---