Plumbaginaceae . . . . . Thrift or Sea Pink family
---
Armeria . . . . . Thrifts or Sea Pinks
---
Armeria maritima
Armeria arenaria
see also:
Alpine Catchfly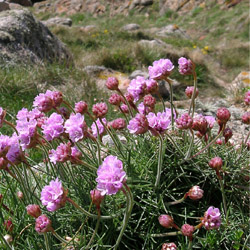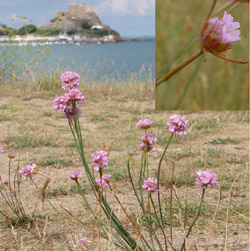 Alpine Catchfly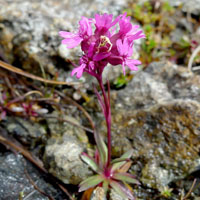 Sea Pink or Thrift
Jersey thrift
Silene suecica
Note that Jersey Thrift flowers much later than common Thrift (Aug vs June)
---
Armeria maritima . . . Thrift
A predominantly coastal plant, but slightly different forms occur on mountains, esp. on serpentine soils - see 4th image of alpine form from Meikle Kilrannoch (subsp. alpina)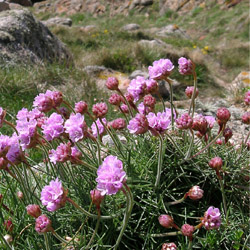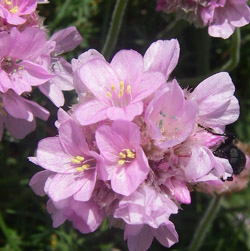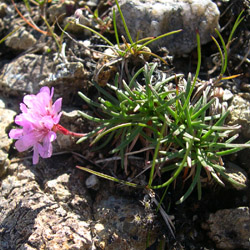 ---
Armeria arenaria . . . Jersey Thrift
Rare on fixed dunes in W & S Jersey, and naturalised in a few other places
N.B. taller and later flowering than A. maritima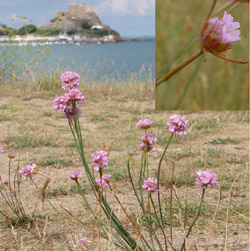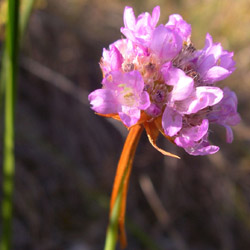 ---
Limonium . . . Sea-lavenders
Stace, 2019 divides Limonium into at least 8 BI spp. with
L. binervosum agg.
further divided
Limonium vulgare
Limonium normannicum
Limonium binervosum
Limonium auriculae-ursifolium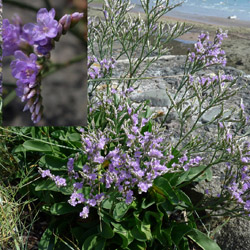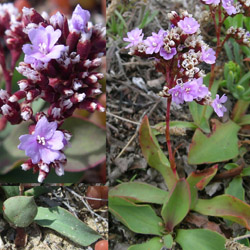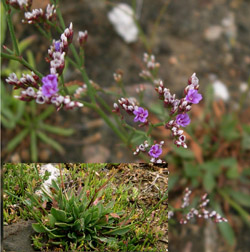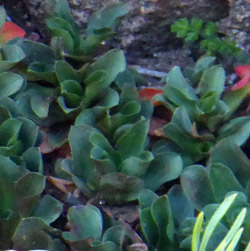 Common Sea-lavender
Alderney Sea-lavender
Rock Sea-lavender
Broad-leaved Sea-lavender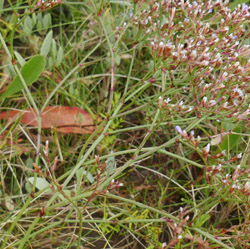 Lax-flowered Sea-lavender
---
Limonium binervosum . . . Rock Sea-lavender
1 -3 obvious veins along leaf; widespread on coasts of S to C Br (e.g. SE Jersey)(NB often divided into many subsp.)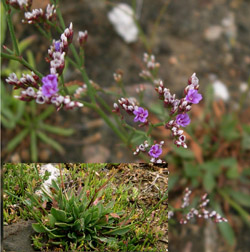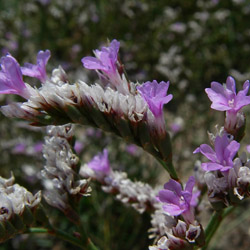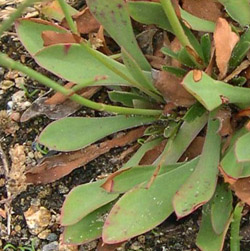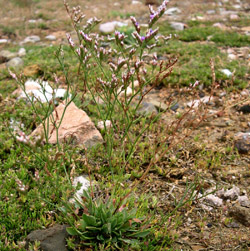 ---
Limonium humile . . . . Lax-flowered Sea-lavender
Note red point on leaves; local on coasts in Br N to C Sc, more frequent in Ire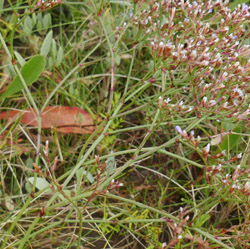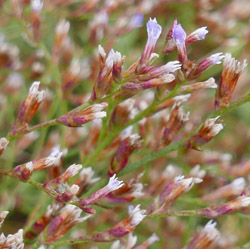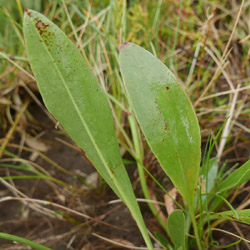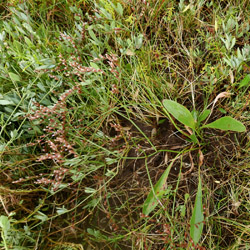 ---
Limonium normannicum . . . . Alderney Sea-lavender
Leaves with 3-5 lateral veins; rare on coastal rocks/dunes in Alderney and Jersey (St Ouens)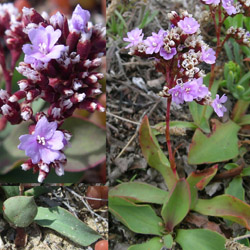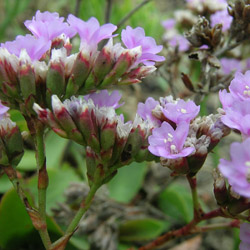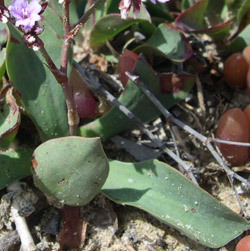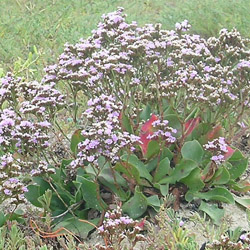 ---
Limonium vulgare . . . . Common Sea-lavender
Leaves pinnately veined; locally common on muddy saltmarshes CI to C Sc; St Catherines, Jersey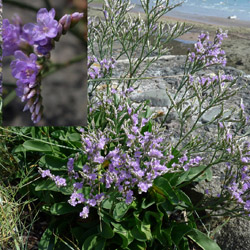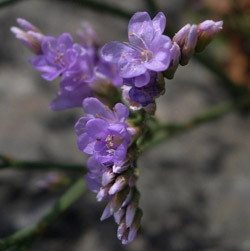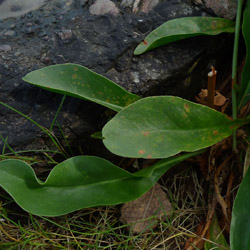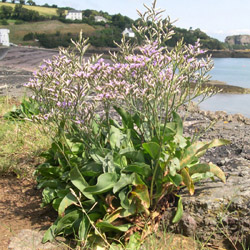 ---
Other spp. include:

Limonium auriculae-ursifolium . . . . Broad-leaved Sea-lavender
Lvs with 5-7 obvious veins; rare on rocks in Jersey at Plemont point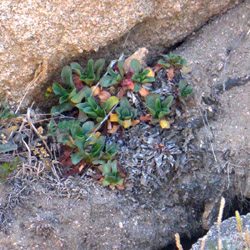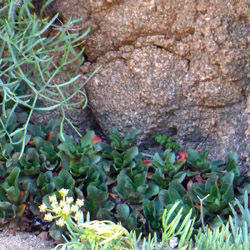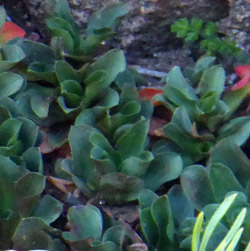 ---
---